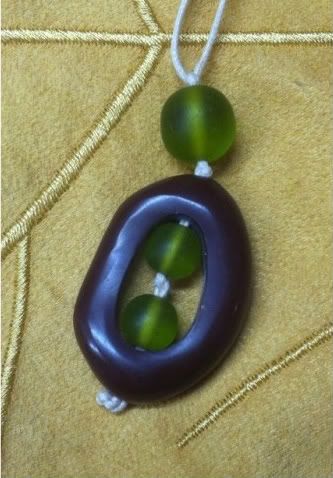 Monkey Mama Necklaces
is offering
NPN readers a giveaway
of
a custom nursing necklace
, a value of $19.
Monkey Mama nursing necklaces are made with beautiful, fairly traded, and nontoxic handmade resin beads. This sophisticated and safe jewelry is perfect for busting twiddling while feeding babies or toddlers.
From our reviewer, Jenn at Monkey Butt Junction:
The brilliance of the Monkey Mama necklaces is the "twiddle busters" - the beads that little fingers can turn and fiddle with while they nurse or snuggle. My son was immediately drawn to the big, colorful beads and immediately took to the task of turning them, examining them, and, well, "twiddling" them.
Read more and enter to win at Natural Parents Network!
Disclosure: I help coordinate giveaways at NPN.
I try to seek out only products I think you would find
relevant and useful to your life as a natural parent.
See my full disclosure policy here.