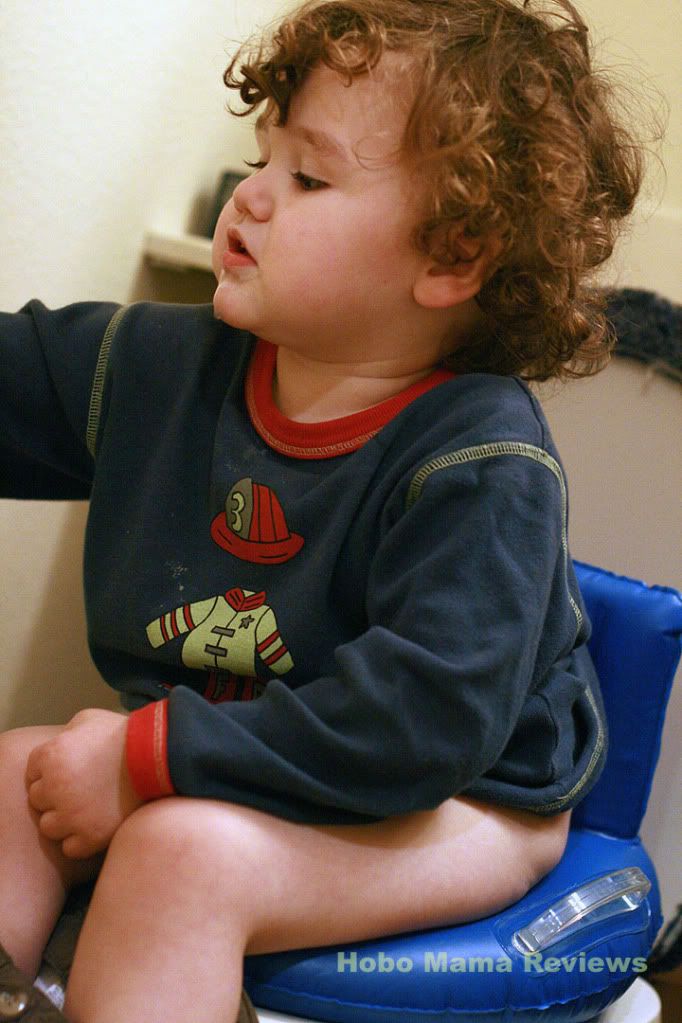 I love it when there are multiple winners, because then I can give more of you the good news!
Congratulations to these fine five folks on winning the
On-the-Go Inflatable Potty Seat
from
On-the-Go Inflatables
:
Please respond to my email requesting your mailing address. Thank you to
Random.org
for the random numbers. I thought it was fun that there were numbers from both early and late entries!
And
thank you to everyone for your feedback on the potty seat!
I will pass it all along to Michael at On-the-Go Inflatables. Here's my summary of your suggestions, and feel free to add any other points. You would welcome:
Pee shield for boy potty seats to contain the sprinkle
Canister to help blow up the seat, both for hygiene assuredness and for quick blow-up time for antsy-pantsy, got-to-go toddlers
Waterproof wet bag to store the seat when deflated
More color choices, both for personal preferences and for parents who have both boys and girls and don't want gender-specific color squabbling
Continuing to offer both the character and no-character options (lots of opinion either way on whether the character would work for individual kids)
But, of course, even the current version is very well-received! We got entries from parents of ECing babes and parents of potty-training toddlers, some of you with multiple tots in the potty-learning stage! And everyone agreed this inflatable seat would be invaluable for
pottying while out
. So, remember, you can
buy your own
for $7.99
plus shipping!
Be sure to
check my giveaway page for current giveaways
, and check back for more!